There could be several ways to give visual stimuli to zebrafish. Using a LCD display, an OLED display, a projector, and so on. Although OLED has much better contrast and faster response than LCD, I could not find a product with VGA interface on the market.
Here I describe how a projector is used in my experiments.

I tested a couple of mini- or pico- projectors and found Dell M115HD is easy-to-use, very bright and yet reasonably small-sized to be used in a limited space around a microscope. I managed to put a long-pass filter and a lens in front of  the projector lens.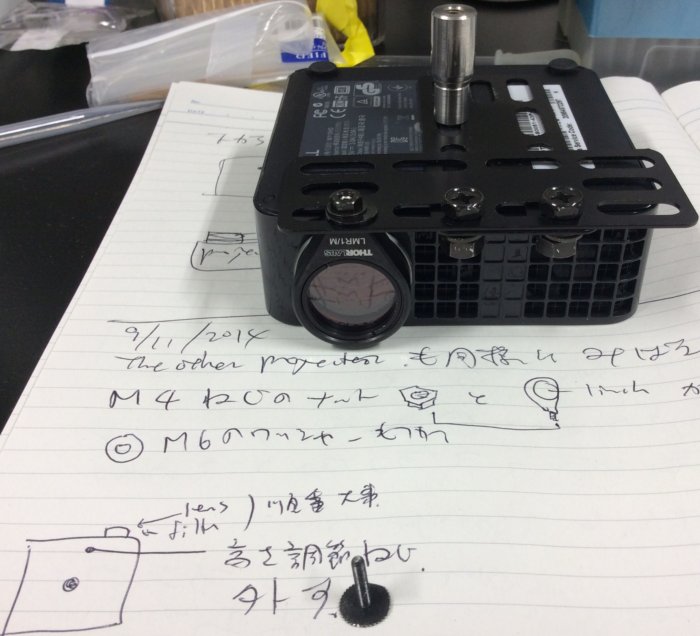 A rear projection film was used to fill a wall of an acrylic box.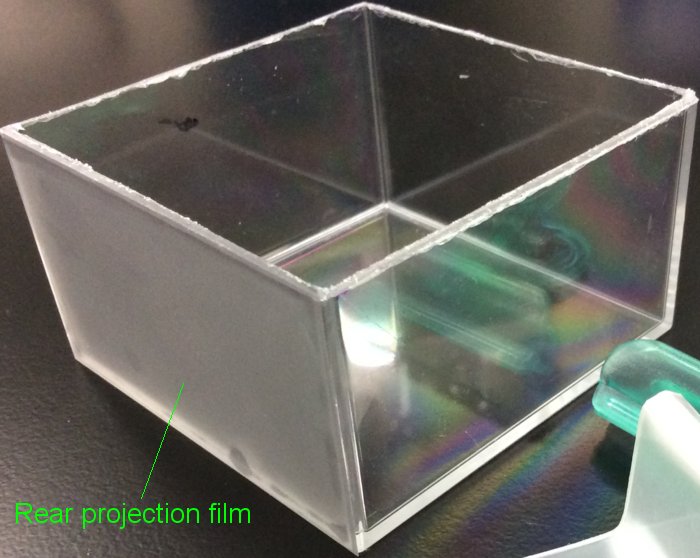 Now you can show the zebrafish larva anything that appears on your PC display.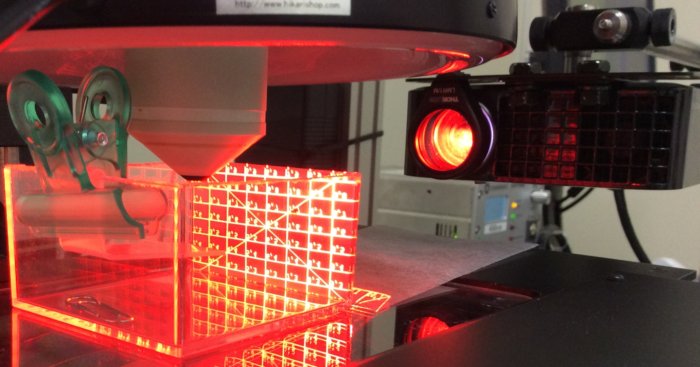 A curved screen might also be used. To obtain larger depth of field, you will need a small aperture in front of the projector lens.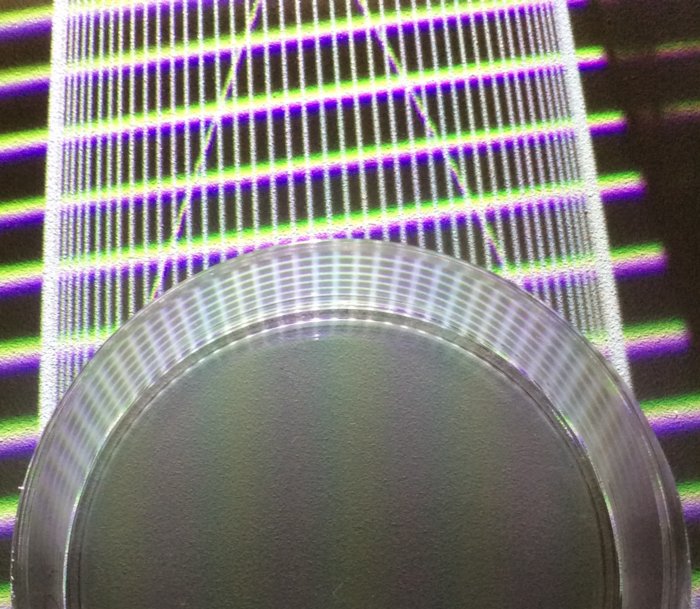 Web resources